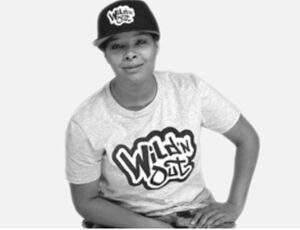 Chauntè Wayans
is a American actress, comedian, writer, and editor who is a member of the well-known Wayans family. She was also one of the new cast members of
Wild 'N Out
on MTV2 from Season 5 to Season 6.
Biography
Edit
She is the daughter of Wayans family member, Elvria Wayans. For more than ten years, Chaunte Wayans has been crafting her powerful comedy stage presence. She has recently toured with Katt Williams (Kattpacalypse Tour), featured on the Hot 97.1 2012 April Fools' Show at Madison Square Garden, and continues to perform at clubs across the U.S. Wayans entered the film industry as a production assistant working on Americanizing Shelley and on some of her uncles' production including Scary Movie 2 and My Wife and Kids.
She is the first Wayans family member to become a cast member on the show.
She has toured with Katt Williams, who was also a former cast member on the show when it aired on MTV.
Her cousins and uncles have worked with Affion Crockett, another former cast member of the show.
Her comedy special for the show aired on MTV2 in December along with fellow cast member, Karlous Miller.
She has appeared in 6 episodes of Season 5 and 2 episodes of Season 6.