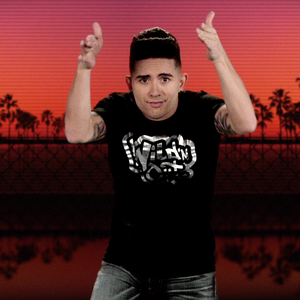 Elgin David
is a American comedian, actor, host, B-Boy, DJ, and rapper, who is also of the new recurring cast members as of
Season 8
of
Wild 'N Out
on MTV.
biography
Edit
Elgin David "Davisito" AKA B-Boy KOS (Kid Old School) is an all around Entertainer; Comedian, Actor, Emcee, and B-Boy of Puerto Rican descent. Born and raised in Bay Shore, Long Island, He now considers South Florida his stomping ground. Inspired by the film Beat Street at age 13, he became known for his antics, sliding on his head down the hallways or acting a fool to get a laugh from his classmates! Starting with small roles in commercials and background dancing on award shows, He booked his first major role as boy band member "Kevy Z" in the 2012 film Rock of Ages. In 2014, He was named one of the Top 12 Finalists in the Ultimate Miami Comedian. He has been seen in commercials for Dr. Pepper, Burger King, as the Office Depot Elf, as well as a commercial for Centraal Beheer in which he rocks a Red Speedo! "As long as you're laughing, I'm cool with that!" His self-deprecating style of comedy invites his audiences to "Laugh at me, with me." After a knee injury removed him from the B-Boy scene, his love and appreciation for stand-up comedy became his outlet for expression…. but don't be fooled, He can still bust a move!! Elgin David has been Wild N' Out his entire life, and thanks Nick Cannon for the opportunity to share his "Wild Style" with the world!
Ad blocker interference detected!
Wikia is a free-to-use site that makes money from advertising. We have a modified experience for viewers using ad blockers

Wikia is not accessible if you've made further modifications. Remove the custom ad blocker rule(s) and the page will load as expected.