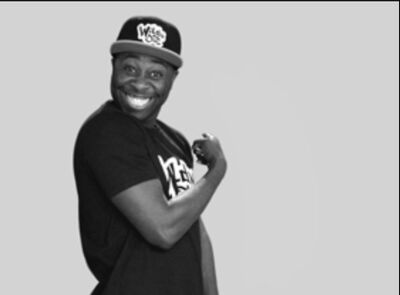 Kojo
is a English comedian, actor, writer, and radio host, and  best known as one of the recurring cast members since Season 6 until Season 7 of the improv comedy show,
Wild 'N Out
on MTV2.
Kojo is the U.K.'s number one black comedian. Having to have worked with comedians such as Chris Rock, Dave Chappelle, and Kevin Hart, plus hosting the official UK tour of Russell Simmons' Def Comedy Jam Tour. Known as the "Fresh Prince of Hackney" in his hometown of East London, Kojo has sold over his local 1400 capacity theatre 8 times with his solo comedy shows. He released his first book, "Above Romance" which was released on February 2, 2015. His comedy special on Wild 'N Out Presents premiered on December 31, 2014. He also wrote and starred in a British comedy film titled The Weekend which is available on Netflix.
He is the only British comedian and first person from the United Kingdom to be a cast member on this show.
He is the only cast member to have written a book.
He had his debut season in Season 6 but his last season was Season 7.
He has appeared in 8 episodes of Season 6 and has appeared in 4 episodes in Season 7.
Ad blocker interference detected!
Wikia is a free-to-use site that makes money from advertising. We have a modified experience for viewers using ad blockers

Wikia is not accessible if you've made further modifications. Remove the custom ad blocker rule(s) and the page will load as expected.