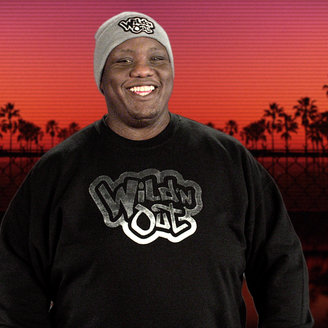 Teddy Ray
is a American comedian, internet personality, and actor who is best known for appearing on Russell Simmons' comedy platform,
All Def Digital
and was one of the new cast members on
Season 8
of
Wild 'N Out
on MTV.
Biography
Born and raised in Los Angeles, Teddy Ray is one of LA's hottest up and coming stand up comedians and is being seen by many as a legend in the making. In his first two years as a comedian, Teddy Ray crushed enough stages to gain him his first booked TV gig on BET's Comic View. He continued to make a name for himself thru Russell Simmons' All Def Digital, where he is not only a fan favorite, but his content provided a helping hand in the 1.5 million YouTube subscribers the channel now has. He has recently continued his crusade to becoming a comedy powerhouse by joining the Season 8 cast of MTV's Wild 'N Out as he joins along with his best friend and co-star, DoBoy who has been on the show for now 4 seasons. In 6 short years, Teddy has gained a cult like fan base amongst the internet and continues to make waves in the industry. The sky is the limit for this West LA kid who just wanted to run off a couple lil jokes.
Trivia
He had also starred in a web series with co-star, DoBoy titled "Teddy Ray & DoBoy: Blowin' Up" which also aired on the All Def Digital YouTube channel.
He has also appeared on ComicView.
He is the second person from All Def Digital to become a cast member on the show, the first was his other co-star Doboy who joined the show in Season 5.
He has appeared in 2 episodes in Season 8.