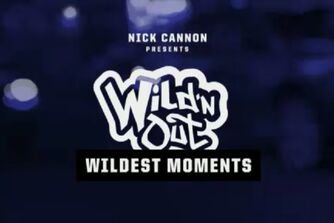 Wild 'N Out: Wildest Moments
is a special clip countdown show that aired to promote the fifth season premiere of
Wild 'N Out.
This clip show counts down the best 10 moments in Wild 'N Out history, introducing the new cast members of the fifth season, and a special look at the upcoming season. at the end of season 7 they showed 2 wildest moments specials where cast members talked about there favorite moments from season 7
stars interviewed
Edit
matt rife
Emmanuel Hudson
chico bean
conceited
timothy delaghetto
lauren flans
blair Christian
dc young fly
Ad blocker interference detected!
Wikia is a free-to-use site that makes money from advertising. We have a modified experience for viewers using ad blockers

Wikia is not accessible if you've made further modifications. Remove the custom ad blocker rule(s) and the page will load as expected.